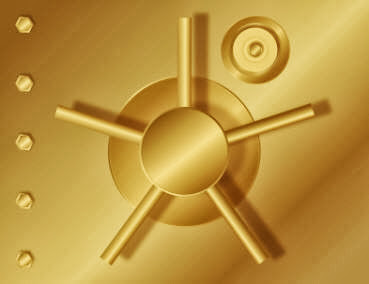 This was the year of cars, surf and the British invasion. On the week ending January 25 the Beatles would debut on the KEWB Top with "I Want To Hold Your Hand" This song would debut at #20 and on the next week it would be #1. The British invasion and Beatlemania were ready to grip our country. This survey is from the week ending February 1, 1964.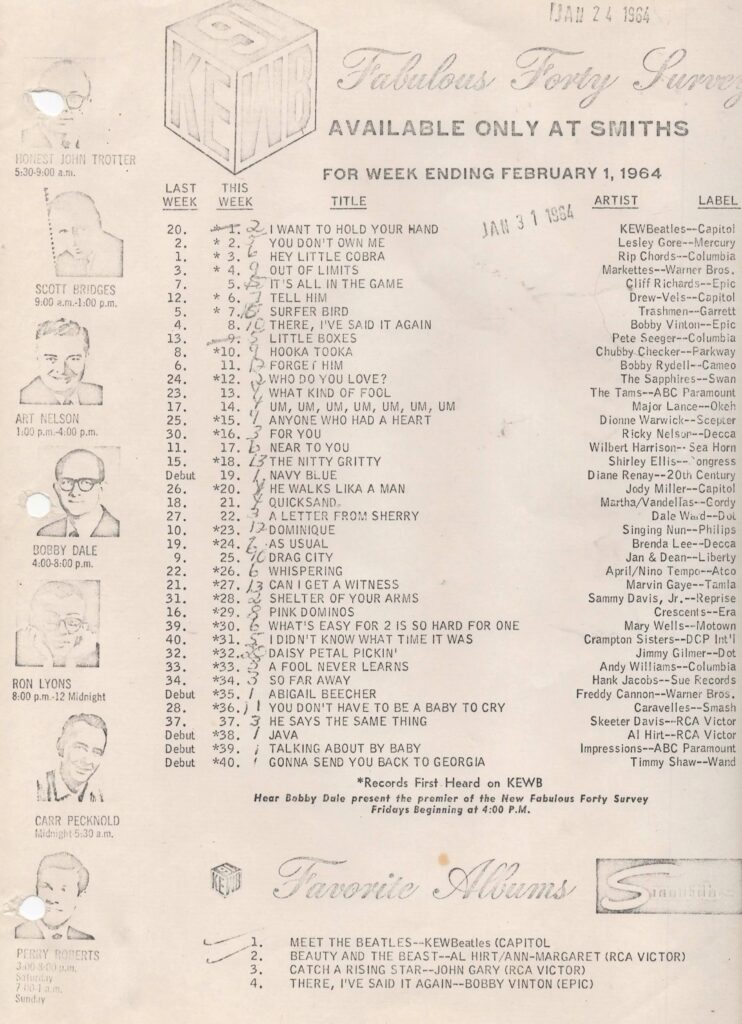 This next survey is from the week ending March 20, 1964. This survey shows The Beatles with 8 songs on the Bay Area Top 40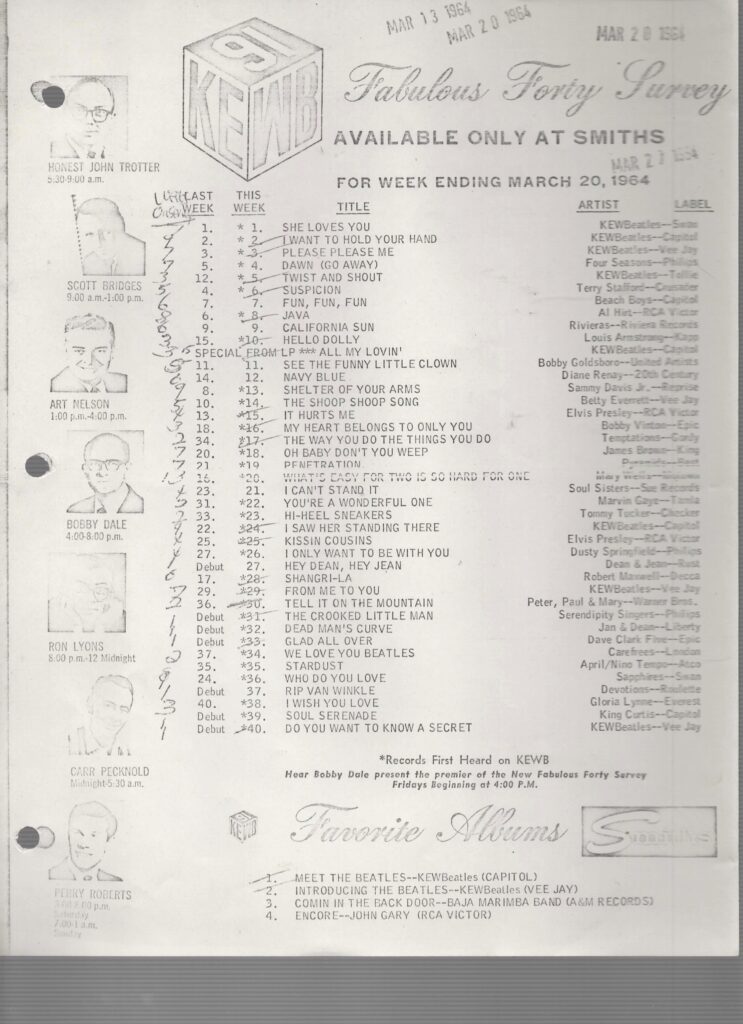 On the week ending April 17, 1964, Beatle records seemed to be everywhere on the KEWB Top 40. Then a legendary performer, born in 1901 and with his first national hit in 1926 (*), would spoil the party. The legendary Louis Armstrong would fight off all those Beatle records to be #1 in the Bay area and #1 nationwide.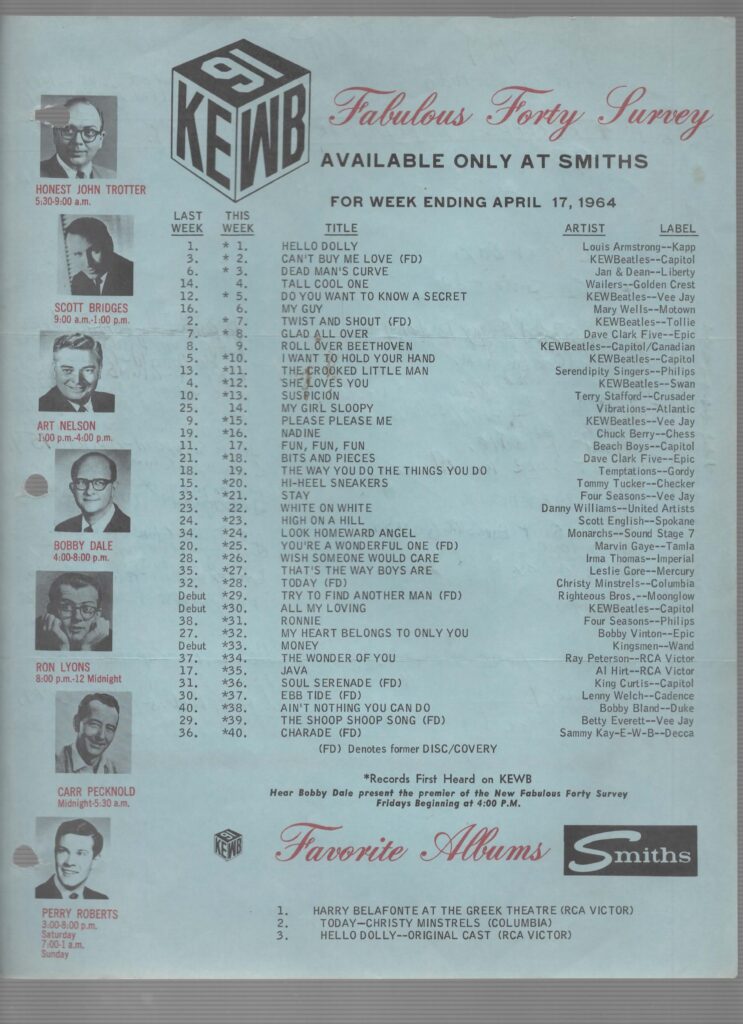 This next survey is from the week of July 10, 1964 and it is from KLIV in San Jose, California. On this survey the Beach Boys have the #1 record-a double sided hit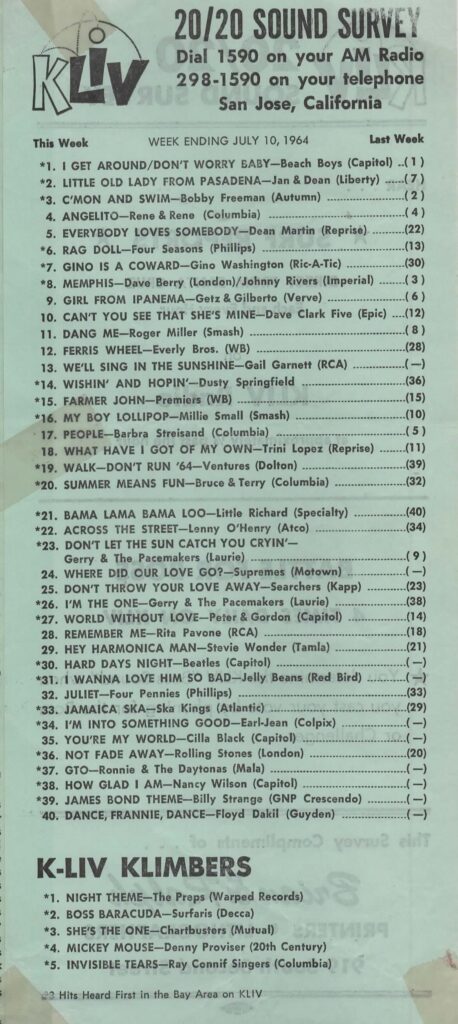 This is the KEWB Top 40 from August 28, 1964. Eric Burdon and The Animals would have the #1 record in the Bay Area. Jim Tharp is now a disc jockey at KEWB. He would be the first Black disc jockey at that station. Two other notable disc jockeys appear on this survey-"The Real" Don Steele and Robert W. Morgan. They would both find greater fame and fortune on Southern California radio stations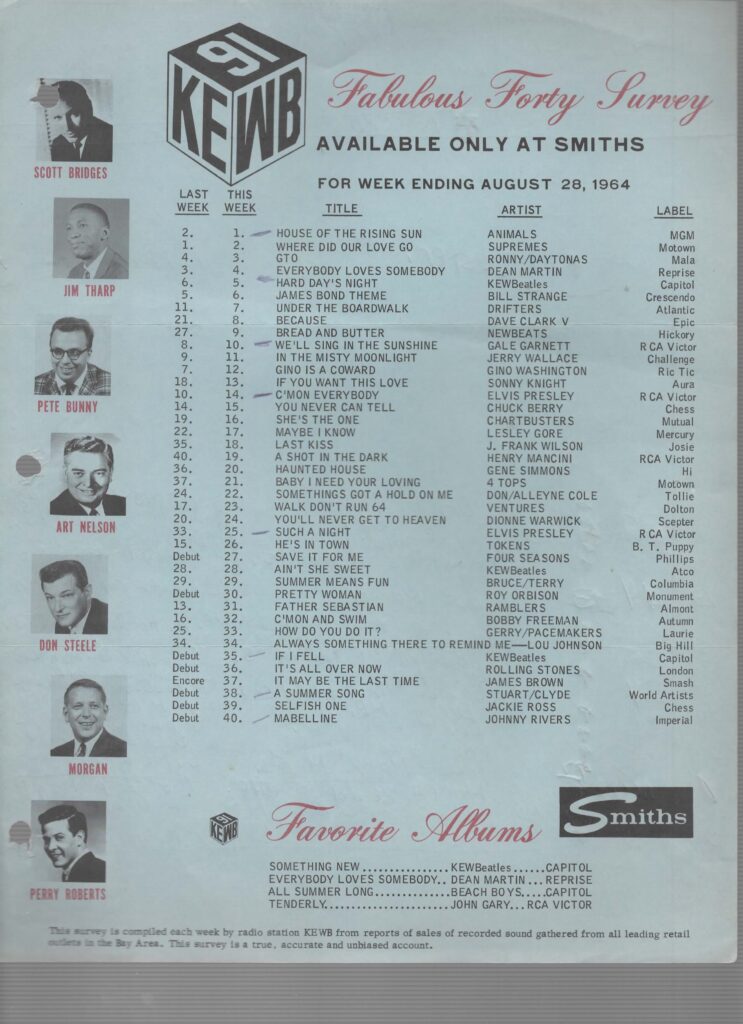 Radio station KKIS could be heard in Concord, California. This survey, from the week ending October 9, would find Roy Orbison at #1.

Radio station KYA on the week of December 25, 1964-The Beatles are on top.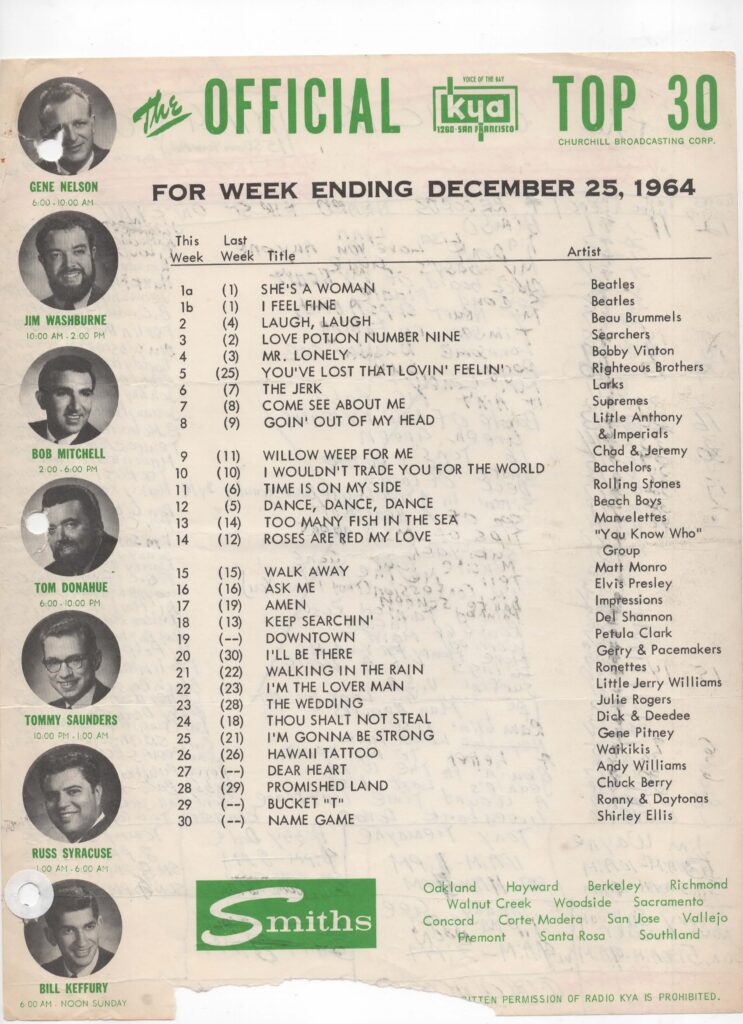 References:(*) "Pop Memories 1890-1954" by Joel Whitburn and "The Billboard Book Of Top 40 Hits, 9th Edition" by Joel Whitburn. Also, the music surveys of KKIS in Concord, California, KLIV in San Jose, California and KEWB and KYA in the San Francisco-Oakland Bay Area in California, U.S.A. 🙂 🙂 🙂