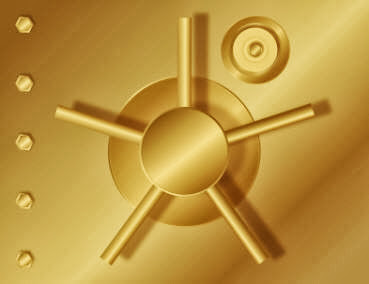 Music Survey Archives 1960
KOBY had been the Top 40 pioneer in the Bay Area, coming on air in October of 1956. Now in January of 1960, it is in it's final weeks as a Top 40 station. This survey is from the week of January 25, 1960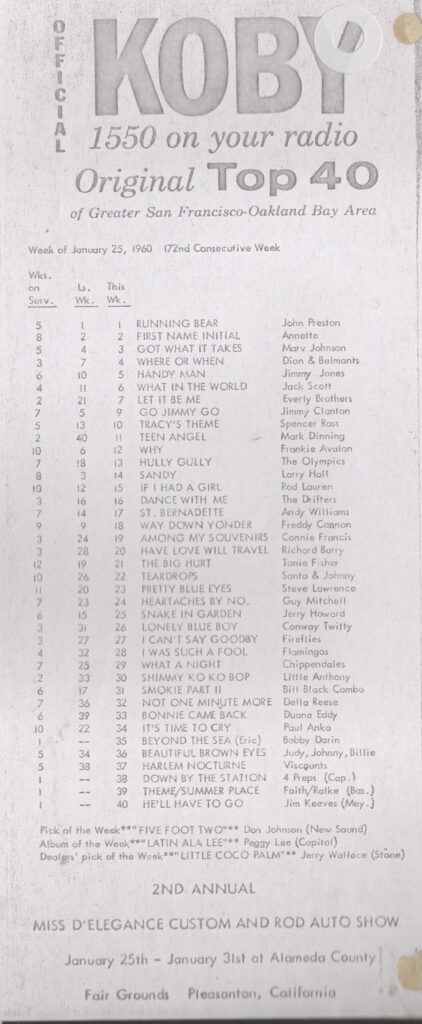 The week ending March 12, 1960. The #1 song in the Bay Area was "Theme From A Summer Place" by Percy Faith. This song would sit atop the KEWB Top 40 for 6 weeks.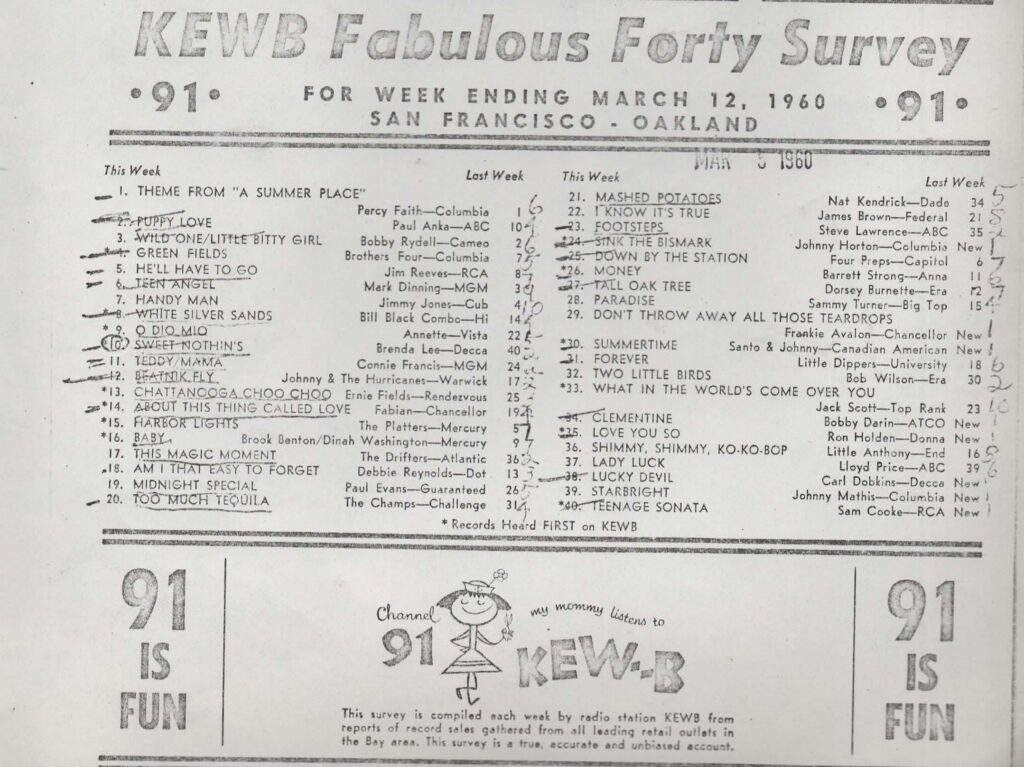 It's now the week of June 4, 1960 and these are the top songs on the KEWB Top 40. Within a year competition would come from a station that had played the Top 40 format since 1957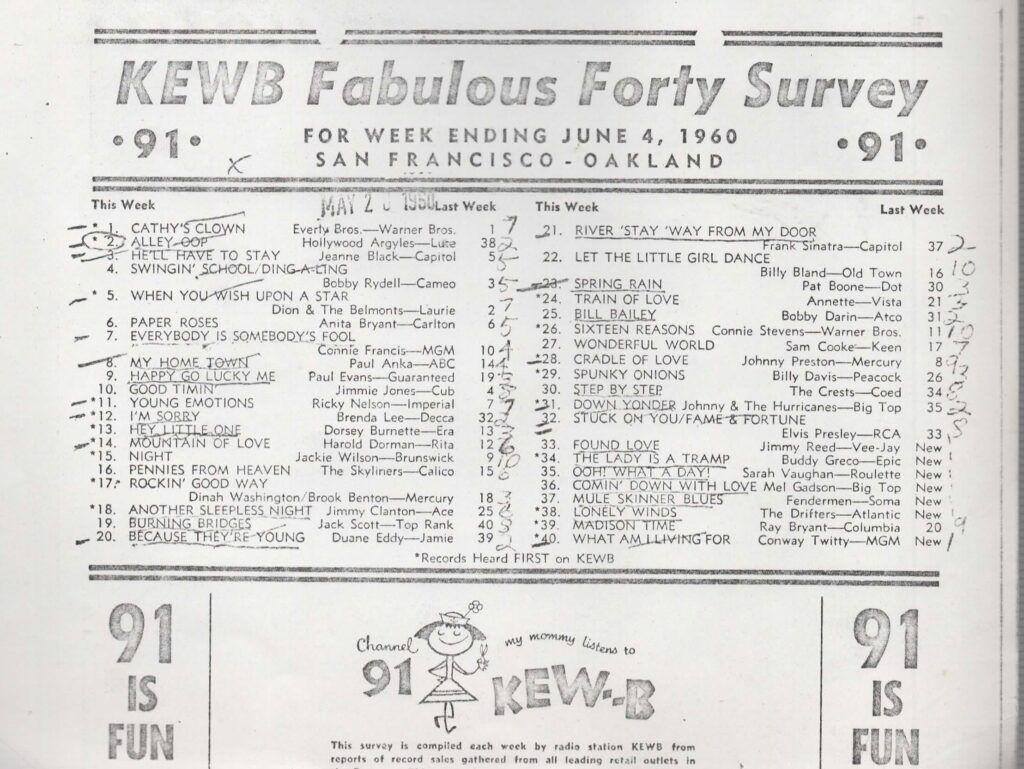 The sounds of the summer of 1960 on radio station KEWB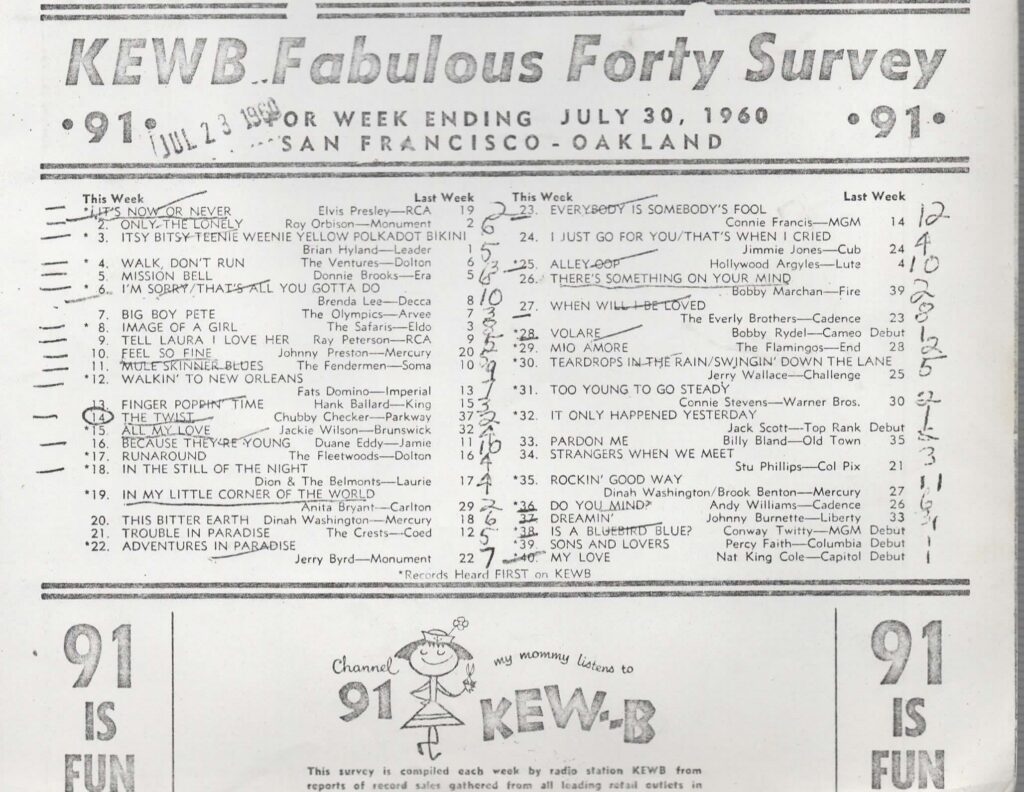 When KYA would have it's glory days, one of it's top DJ's was a man whose real name was Mike Guerra. We would know him as Bobby Mitchell. In August of 1960 he is already on KYA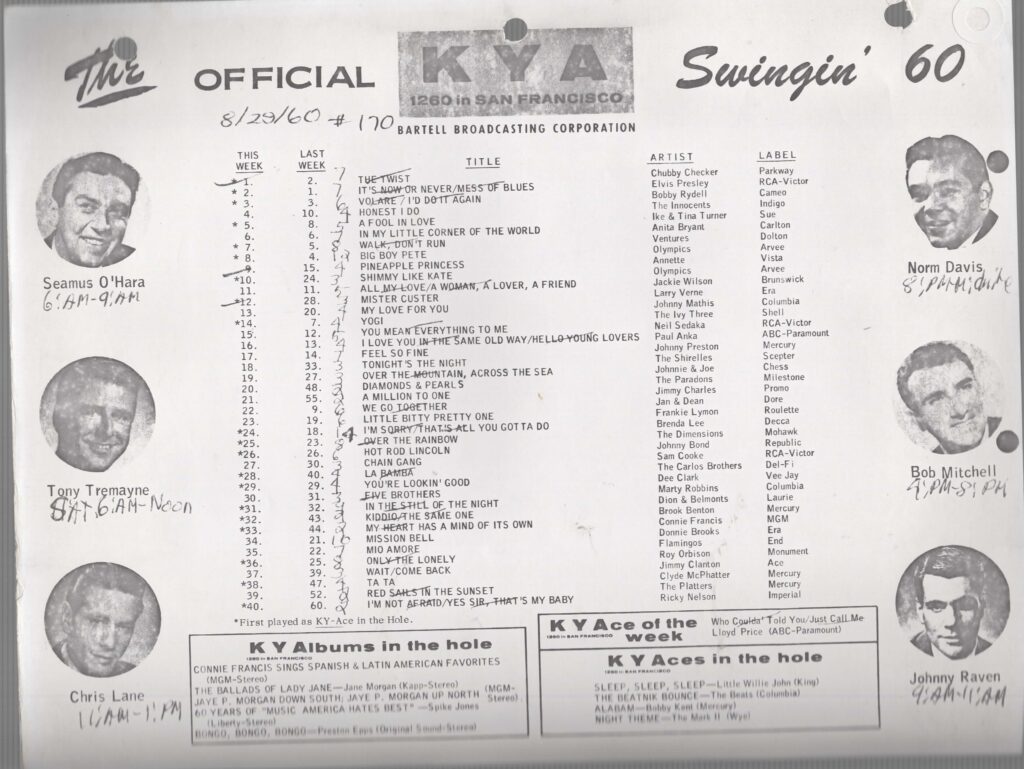 We now move into the holiday season It's now the week of November 5, 1960 and these are some of the top songs in the Bay Area.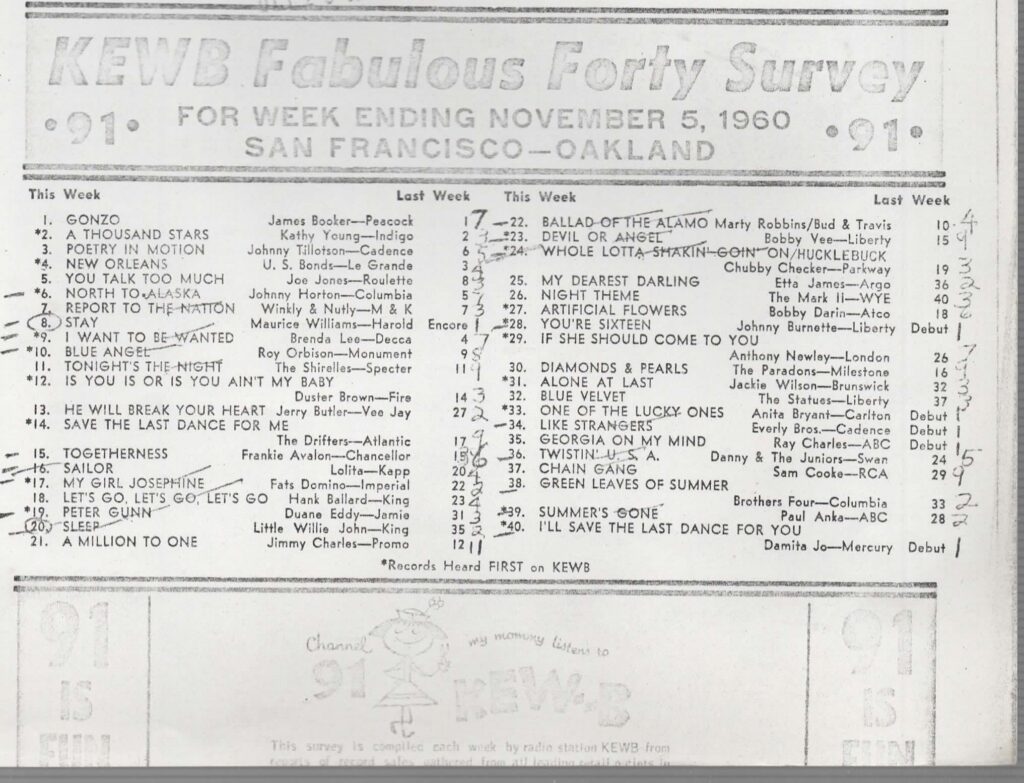 Now we come to the week ending on December 3, 1960. "The King Of Rock 'N Roll" will be atop the Top 40 in the Bay Area.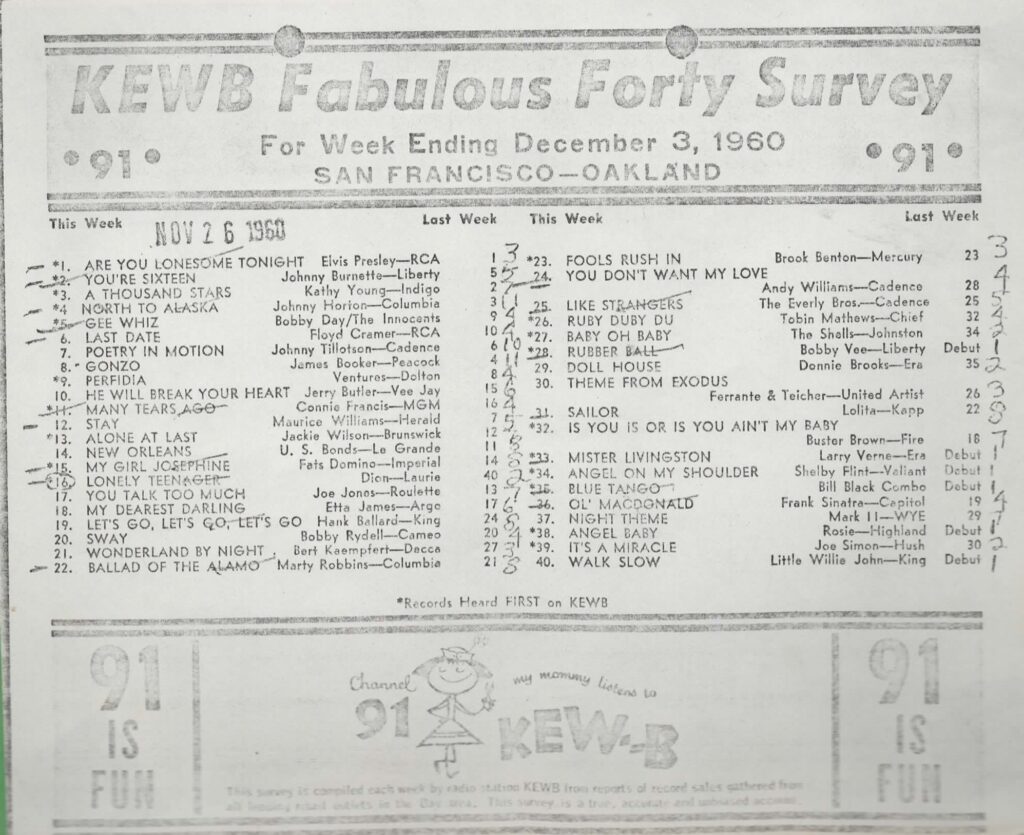 References: the music surveys of KOBY, KYA and KEWB in the Bay Area 🙂 🙂 🙂