1952 Flashback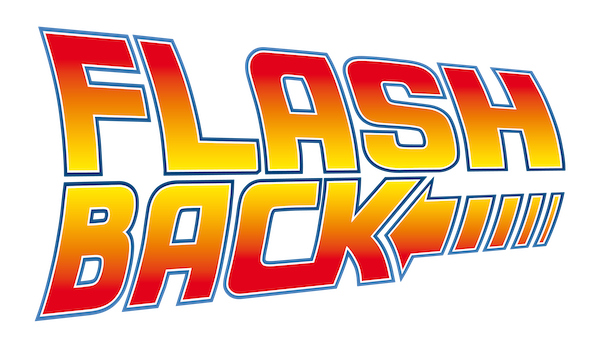 1952 memories would include starting the year in Second Grade at Parker Elementary School in East Oakland, California. I will enter Third Grade in September 1952. In 1952 Topps Baseball issued their first set of cards. I also collected Mother's Cookies Pacific Coast League (PCL) cards. The most valuable card in this set was that of a young baseball player who later would become a well known actor on TV-his name was Chuck Connors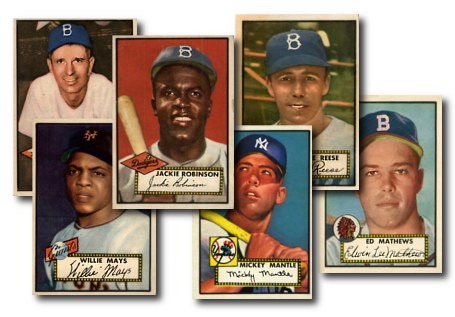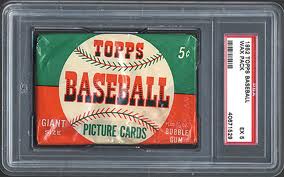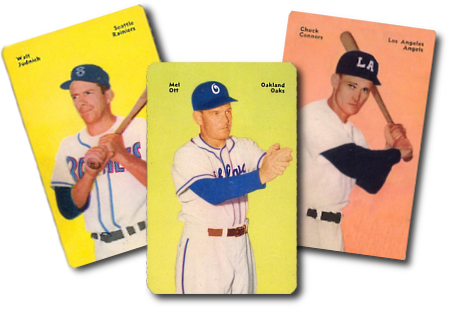 Each pack was 5 cents and there were 5 cards in every pack. I lived on 77th Avenue in East Oakland and I lived near two corner stores that sold baseball cards. There was a small store on 78th and Hillside. The owners of the store lived above the store (this was where I bought my first pack of baseball cards). The first card I ever bought from this set was Robin Roberts, one of the best pitchers in the National League. I also collected cards from the Pacific Coast League (Mothers Cookies issued these cards-the cookies were good, too). The Oakland Oaks were our baseball team and they used to play at the old Emeryville Ballpark. Some of the Oakland ballplayers from that summer so long ago would include Bill Howerton, Sam Chapman, Len Neal, Alan "Two Gun" Gettle, "Spider" Jorgensen and Piper Davis. I still remember summer days at the old ballpark.

———————————-New This Year——————————————————-

Some of the things that were new this year would include Mrs Paul's Fish Sticks, Mr. Potato Head (I had one), Swanson TV Dinners (I ate many), Birdseye Frozen Peas and Kellogs Frosted Flakes (and Tony The Tiger). Frosted Flakes were Grrrrreat!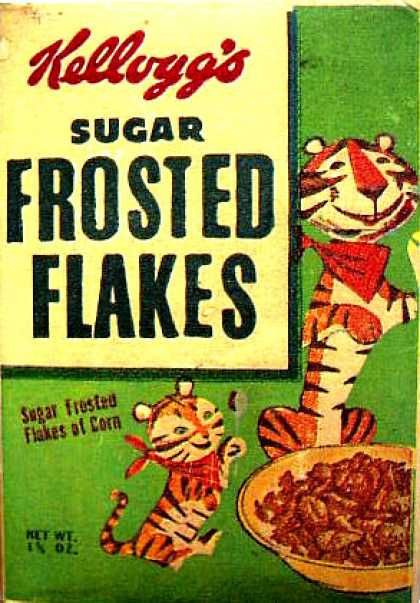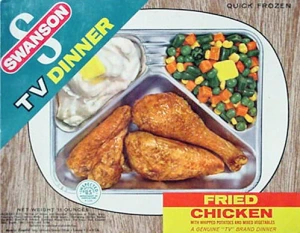 ———————————-News Events———————————————————

In 1952, Ronald Reagan would marry Nancy Davis. The Nautilus (the first Atomic sub) would be dedicated. President Truman would seize the steel mills and this seizure would be ruled unconstitutional (this would lead the steelworkers to go on strike for 54 days). Queen Elizabeth would be newly crowned. UFO's would be seen in the nighttime skies and Dwight D. Eisenhower would defeat Adlai Stevenson to win the 1952 presidential election. The newly elected President Eisenhower would fulfill a campaign promise by visiting the troops in Korea.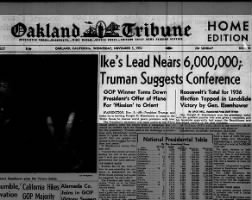 ———————————————-Cost Of Living———————————————–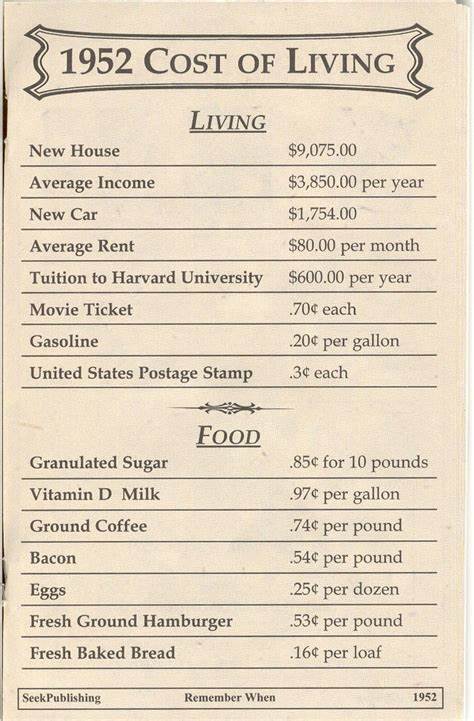 ———————————The World Of Sports————————————————

Now we turn our attention to the world of sports. The Winter Olympics were held in Oslo, Norway, while the Summer Olympics were held in Helsinki, Finland. The Minneapolis Lakers would defeat The New York Knicks 4 games to 3 to win the NBA title. The New York Yankees would defeat The Brooklyn Dodgers 4 games to 3 to win The World Series and The Detroit Lions would win the NFL title by defeating The Cleveland Browns 17 to 7.